Social media marketing has been, not just an option, but a real necessity and a huge part of marketing strategy of successful companies for a very long time now, especially for online retailers who have many benefits from this type of advertising.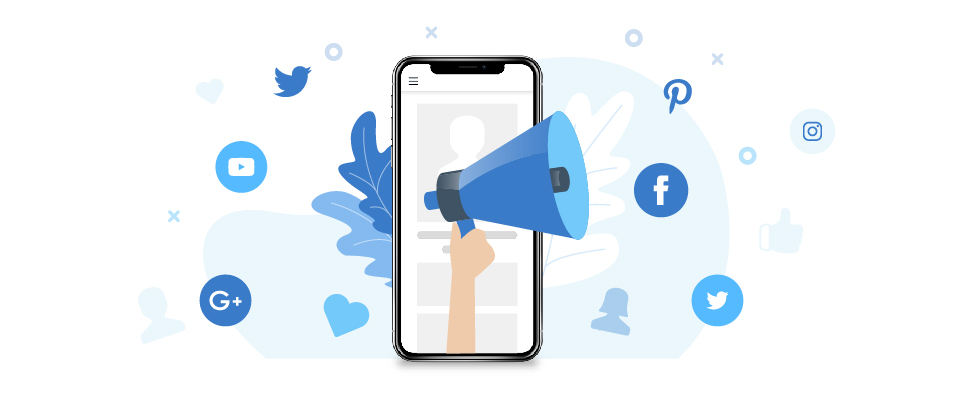 Achieve your goals:
increase brand/webshop awareness
increase the number of visits to web shop
increase interactions with potential customers and establish customer loyalty and trust relationships
encourage customers to take certain action (newsletter subscription, website registration, sending inquiries)
sales growth
Social media marketing gives the possibility of targeting the users and placing the advertisement according to their characteristics and behavior on social media, precise reporting on the success of campaigns and ads using cost control, making it the most efficient advertisement channel compared to any other traditional media.
Don't waste your advertising budget – direct it on your target audience. You can track the success of your campaign in any given moment. Find out how many people saw your ad, how they reacted, how many of them visited your online shop, placed an order and many more features.
Targeting users on Facebook and Instagram using predefined characteristics – gender, age, location, as well as their behavior and interests, is of great use and importance, but the main advantage of social media marketing for online retailers is the possibility of targeting the users who at some point had an interaction with online shop.
Internet users' attention span is decreasing constantly and it is crucial to make your online shop stand out and not be forgotten.
Let us analyze your current performance and the performance of your competitors and create a marketing strategy, technical setup, as well as configuration and tracking of paid Facebook and Instagram campaigns.
Feel free to contact us for more information and enquiries. Our digital marketing team is ready to pass their knowledge and experience and to help your online shop grow day by day.