If you are looking for a prompt, intuitive, high quality website, designed proficiently and adjusted to different kinds of devices, a website which gives you autonomy in updating its content, you can rely on our solution.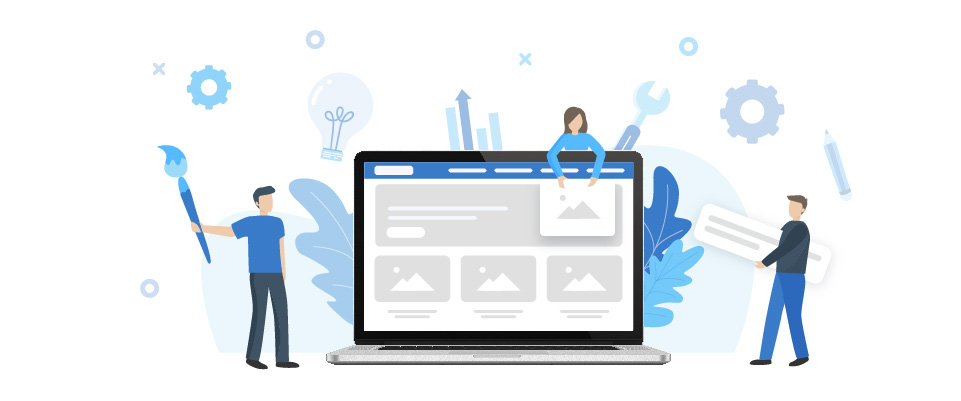 With the aim of offering our clients a solution which allows simple placement and modifying of banners, images, textual content and all kinds of information, we have developed our own CMS (Content Management System) platform for development and website update - NB CMS.
We design simple and flexible websites that meet even the highest criteria. Our CMS solution provides simple management and updating of the website. The only requirement for our clients is to be familiar with using the Internet, which eliminates additional maintenance costs.
In the process of website designing we bear one thing in mind: the website must have a real usefulness after launch and must improve our client's business processes. Therefore we pay close attention to planning and arranging project development, as well as the establishment of the model according to which the project will be realized.
Website development includes:
CMS, content management system (NB CMS)
Access to admin panel and logging using of credentials from anywhere in the world; the only requirement is internet access and you can simply update your website.
The graphical solution from NB SOFT catalog assortment or an original visual solution, designed by professionals to fulfill your desires and to meet the needs of your business
Uploading the presentation on web servers and conducting the testing
Guarantee for every website which lasts up to three months - if the client notices some kind of malfunctions within this time frame, our team will resolve the problem as quickly as possible, without additional charges
Connecting the website to some of the most important tools (Google Analytics, Google Search Console...)
SEO friendly platform
Integration to social media networks (Facebook, Instagram, Twitter etc)
Various access roles for administrators
Autonomous generating of new pages, images, galleries, videos and other content through simple and intuitive user interface
Data backup
Delivery of complete solution and support
The process of website development in NB SOFT includes a few core phases:
Data collection and analysis of clients' requirements
Graphic design
Development of the website (coding)
Testing
The input of initial website content
Delivery and presentation of the final solution
Production
System maintenance
NB SOFT takes thorough testing of solutions prior to delivery of the final product. In addition to that, training courses are being organized for our clients in order to introduce them to our system and to teach them how to use it. We also provide our clients with respective documentation and instructions for using and maintenance of CMS solution.
If you find us and the services we provide convenient for you and your needs, feel free to contact us and let us help you improve your business.